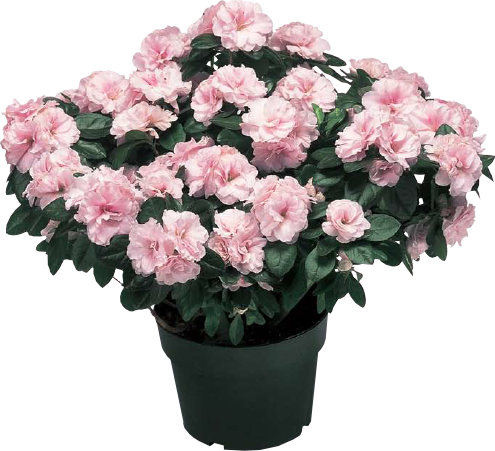 Your Azalea Source for All Seasons
More Than Just a Greenhouse, Panzer is Your Azalea Service Center
For top-quality florist azaleas in a rainbow of colors make Panzer Nursery your number one source. Since 1963, azaleas have been our only business. You can count on our expertise and quality. From the advanced design of our greenhouses to the experience of our staff, our integrated operation is focused on growing the very best floral azaleas, delivering them when you need them, and offering them at a price that ensures you make a profit.
What our Customers Have to Say!
Flora Fresh, Inc. has been doing business with Panzer Nursery for over ten years. Being a Wholesale Florist in Sacramento, CA, "Florist Quality" is essential, and that they are… Mr. Brad we appreciate doing business with you and our customers love your beautiful AZALEAS!
Allan Nishita
Flora Fresh, Inc.
Panzer Nursery has been our supplier of finished azaleas for well over 25 years… If we have special requests, the staff at Panzer makes sure our orders are filled to our specifications.They are friendly and easy to work with. We highly recommend Panzer to be your azalea supplier of choice.
Karen Schindler
G&E Greenhouses, Inc.
I have been a customer for more than 30 years of Panzer Nursery… I have relied on Panzer continuously for perfect azaleas for last minute installations and they have NEVER let us down. They are the only azalea grower that we will purchase from.
Mark Martin, President
Interior Tropical Garden
The paragraphs above are excerpts. Check out our Customer Testimonial page to read more of our customers comments.
Order it Today, Get it Fast
In addition to providing beautiful, healthy azaleas year-round, Panzer also offers you the fast and convenient service your business demands today. For instance, we offer just-in-time ordering. Let us be your greenhouse.
Call Toll Free 1-888-212-5327,
or 1-888-202-5327
Panzer Azaleas for Holidays, Events, Shows, Décor, and More
With our weekly rotation, Panzer Nursery azaleas are always flowering and ready to be shipped wherever you need them. From pure whites to delicate pinks to lively reds and purples, we usually have several dozen different colors available at all times. Contact us for availability of specific colors.
Call toll free at 1-888-202-5327 or 1-888-212-5327. If you are calling from Oregon you may reach us at 1-503-645-1185, or if you prefer email our email address is sales@panzernursery.com.